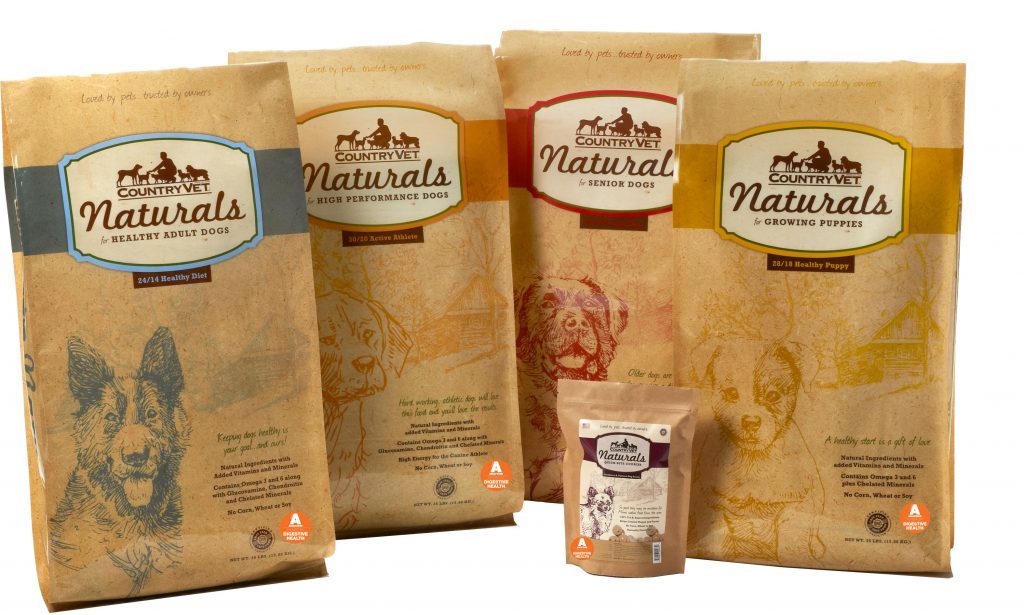 We are very proud to partner with Country Vet Naturals, a made in the USA, natural dog food that offers great benefits for joint health and coat with the addition of Amaferm®.
Country Vet Naturals is available in 35 lb. bags in four varieties: Active Athlete, Healthy Diet, Senior Dogs and Growing Puppies. Each product is individually formulated for your dog's specific phase of life and contain no corn, wheat or soy. The addition of Amaferm to each the Country Vet Naturals products also means added health benefits.
Amaferm has been research proven to have significant health benefits to dogs. In the Professional Kennel Research Trial of 157 dogs, results included 26% improvement in general health, 74% improvement in skin and hair quality, 14% improvement in stool consistency, and 67% improved appetite.
Ask your BioZyme dealer about carrying Country Vet Naturals Dog Food.